Buy TGA Mobility Scooter Batteries
TGA offers a range of quality mobility scooters for every need and every budget, and have done so for the last 30 years. Their background is engineering, and a key focus for them is to consistently introduce innovative, quality products and enhance their existing models with upgrades and multiple options available. Every model, option and accessory has a clear and simple price with nothing hidden. What you see is what you get. 
They have a dedicated service team on the telephones, so if you have any problems with your scooter, you can be assured that their helpful customer service team will help you. They have engineers out on the road ready to drop in and help. As you can tell, they are totally committed to providing the complete package of sales and after sales care. When it comes to their batteries, they use high quality and reliable materials. 
If in the rare instance that there is a problem with your battery, they have plenty of options when it comes to upgrading. We can make sure you get the best battery for your needs, at the best possible price.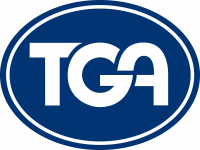 Not sure what battery you need?
Find your TGA Mobility Scooter and its correct battery below.
Breeze: 75ah
Vita X: 75ah
Vita Sport: 75ah
Supersport: 75ah
Vita E: 50ah
Breeze Midi: 50ah
Vita Lite: 36ah
Zest Plus: 22ah
Zest: 12ah
Mystere: 50ah