Buy Kymco Mobility Scooter Batteries
At Kymco Healthcare UK Limited, they have been manufacturing high quality mobility scooters for over 15 years. They are proud of the fact that all of their products have been designed with your own requirements in mind. 
The full range of mobility products are available through , no matter what they may be. Their dedicated National Dealer Network who always carry out a full assessment of your needs to ensure that the correct scooter or powered wheelchair is always selected for you. 
They offer a full range of models ranging from small compact transportable models to the large heavy duty, long range, high-end luxury models. All models come with their own sturdy and safe lead acid batteries.
As a producer of industrial lead acid batteries, Kymco are conscious of how important a safe and reliable battery is. We also mirror their priorities, so the batteries we recommend for your Kymco scooter will be as good as, if not better than the original battery that you are replacing. We will spend the time you need to find the perfect battery option for your needs, no matter what they may be.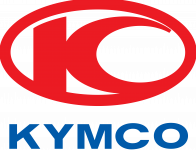 Not sure what battery you need?
Find your Kymco Mobility Scooter and its correct battery below.
K-Lite: 12ah
K-Lite Comfort: 12ah
New Mini Comfort: 22ah
Super 4: 36ah
Komfy 4: 50ah
Komfy 8: 50ah
Midi XLS: 50ah
Agility: 50ah
Maxi XLS: 75ah
Maxer: 75ah