Buy Drive Mobility Scooter Batteries
Drive Mobility Scooters aim is to improve people's lives through the products and services they manufacture or supply. The efficiency and reliability of your mobility scooter are the most important factors when keeping your life moving. Improving the quality of life for their customers is their guiding principle; it defines their brand and drives their research and development.
Their manufacturing and distribution centres are based in the UK, but also Ireland, United States, Canada, Europe, Australia and Asia. This means they provide a truly global service complimented by the added benefit of local knowledge and support.
Drive is dedicated to its customers by consistently offering the best quality and most functional products across a broad spectrum of healthcare providers' needs, ensuring greater understanding of your requirements, all at an affordable price.
They use deep cycle lead acid batteries in all of their mobility scooters, which are suitable for most applications. They are classified as safe for air transportation (IATA special provision A67). So no matter where you want to go, you can be sure that you will have no problems. With a range of accessories available, you are able to customise and enhance your mobility scooters performance and practicality.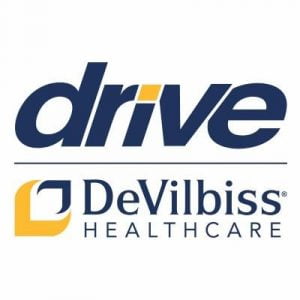 Not sure what battery you need?
Find your Drive Mobility Scooter and its correct battery below.
Explorer: 22ah
Scout: 12ah
Scout Venture: 22ah
Envoy 4: 50ah
Envoy 6: 50ah
Envoy 8: 50ah
Viper: 75ah
Cora: 75ah
King Cobra: 100ah
Royale 3: 75ah
Royale 4: 75ah
Sport Rider: 100ah
Easy Rider: 100ah