Buy CareCo Mobility Scooter Batteries
CareCo Mobility Scooters have created a range of scooters that are designed for reliability over long distances. Created with the daily long distance user in mind, they really do cater to the busiest of customers.
They incorporate the Li-Tech Neon battery, which comes in two variants: The Neon 15 has a 4.5kg lithium-ion battery that powers the scooter of a range of 15 miles, or if you tend to take longer journeys the Neon 30, which has a 5kg lithium-ion battery, will keep going for 30 miles! That's longer than a marathon!
Battery technology is progressing, so they are able to get more miles from a mobility scooter by using the best lithium-ion batteries available.

CareCo uses a huge range of batteries for their mobility scooters, which means that you need the knowledge and support choosing the right battery for you when it comes to replacing or upgrading.
We can give you the support and knowledge, so that you can get your mobility scooter working to its maximum potential by installing the best battery for your precise requirements.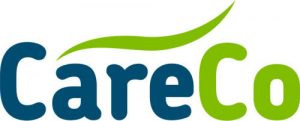 Not sure what battery you need?
Find your CareCo Mobility Scooter and its correct battery below.
Careco Zoom: 12ah
Abilize Trident: 12ah
Valour Scooter: 12ah
Careco Zoom Plus: 22ah
Abilize Trident XR: 22ah
I-Go Vertex Sport: 22ah
Abilize Stride Sport: 22ah
Careco Victory: 36ah
Careco Eclipse: 12ah
Careco Titan: 40ah
Vega RSB: 50ah
Abilize Olympian: 36ah
Abilize Olympian Sport: 50ah
Careco Daytona: 50ah
Vantage X: 50ah
Abilize Vapour: X75 75ah
Corpus Rapide: 75ah
Aviator: 75ah
Abilize Ranger: 75ah
Fellman Chaser 100: 100ah
Abilize Cabin Scooter: 100ah